LED Street Light
Street lighting is an important aspect of busy streets and highways to keep pedestrians and motorists safe. Our LED streetlights signal differences between motorized and pedestrian only zones, as well as offer additional illumination and visibility for pedestrians and drivers alike. Mingfeng also offers recommendation services for the appropriate streetlights that meet user needs based on different aspects and needs of the installation environment.
Based on different lighting requirements, different lenses can be installed on the LED streetlights to maximize utilization and improve visibility. To save energy and power, Mingfeng's streetlamps are also equipped with corresponding dimming modes. DAL I dimming is used to conveniently dock with the original dimming system, and as it is a motion sensor light, will automatically turn on or off according to movement nearby. Mingfeng also offers comprehensive solutions for intelligent lighting, providing our customers with integrated, intelligent lighting software and hardware.
Specifications
Item No.: MF-SL60WPS ~ MF-SL220WPS
LED Chip Brand: Lumileds/Osram
LED Driver: Meanwell /Sosen
System Efficacy: 130lm/w and 150lm/w ±5%(CCT=5000K)
Input Voltage: AC 100~240V
System Power: 60W ~220W
Power Frequency: 50~60Hz
CCT: 2700K, 3000K, 4000K, 5000K
BeamType: Type I, Type II, Type III, Type V
CRI: Ra70/Ra80/Ra90+
Power Efficiency: >90%
System Efficiency: >90%
Power Factor: >0.90
Fixture Material: Aluminum + PC
Painting: AkzoNobel powder coating
IP Rating: IP65
IK Rating: IK10
PDF Download
Application
---
We also provide engineers with LED lighting solutions to assist customers in solving any technical or production problems related to LED lights they may run into. Our strengths include:
Providing different options of power supply, lens, and chip combination methods to meet different lighting requirements.
Power Supply
Lens and Chips
Remote controls are available. Each of our LED lighting systems can be controlled using your cell phone.

We employ lighting design engineers to assist customers in designing a lighting system layout. Provide us with site drawings or share the area and your lighting requirements, and our engineers will work with you to determine an ideal solution.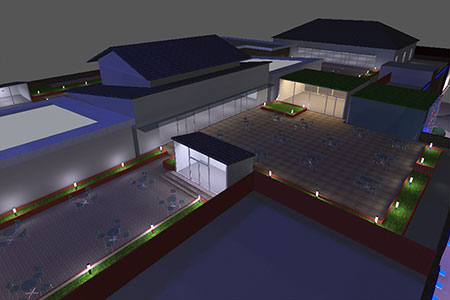 We are a factory enterprise working with long-term, prominent raw material suppliers. We offer the best factory pricing backed by our years of LED light manufacturing experience. We deliver samples within one week, and bulk goods within two weeks.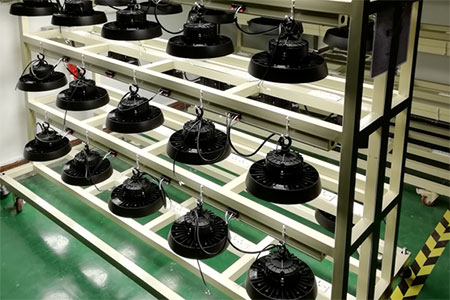 More